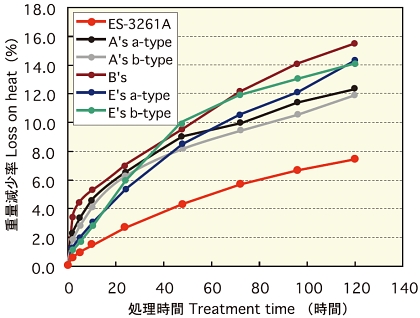 Loss of weight caused by heat is one of the test items which can show degradation of resin-base material.
 The above graph shows the test result of loss on heat of 300℃ which is higher than the temperature of flow soldering.
  ES-3261A(RICOCEL) has less reduction in weight than other company's pallet material.